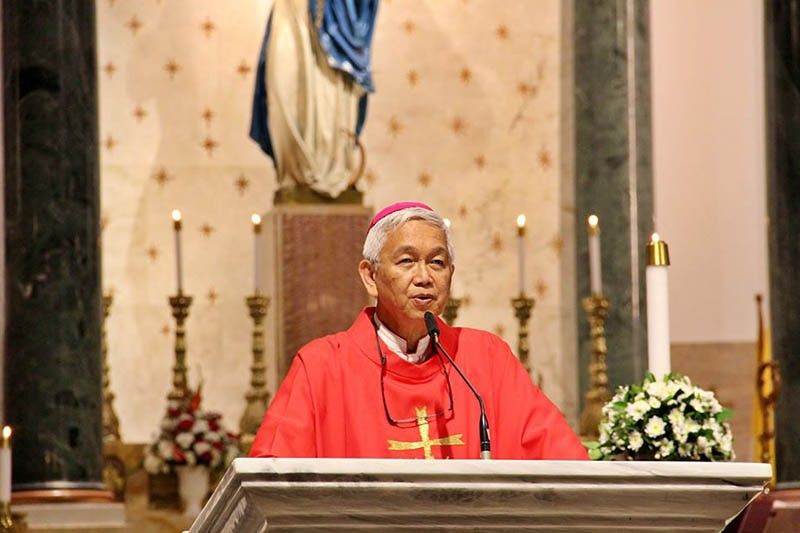 New guidelines on quarantine protocols limits religious gatherings participants to a maximum of 10. Manila Apostolic Administrator Broderick Pabillo then called it "laughable" and "unreasonable" in a public Facebook post.
He mentioned that although the church is happy that religious activities are now permitted, they could not help but scoff at the restrictions imposed on the conduct of the services.
"In the church we are happy that in both, religious activities are allowed. But at the same time the limitations they set to religious activities are unreasonable – 5 persons for MECQ and 10 persons for MGCQ! It is just another way of saying that you do not have religious activities," he lamented.
Pabillo also questioned the parameters of limiting the participants to only 10.
"Where did they get these numbers? Why is it that they do not give the absolute numbers of persons who can enter a store, or work in the office, or in the factory? Do they say that only 10 persons should be in an office, or that 20 persons work in a factory, or that only 5 persons can enter a store at a time? This would be preposterous!" the bishop said.
The church leader also decried the lack of proper consultations with the religious sector before coming out with the directives. He believes that it is necessary to produce guidelines which will be beneficial to the fight against COVID-19 as well as the practice of religious services.
"This directive on religious activities was surely taken without any consultation with the religious sector. This is a problem with the government. They make arbitrary decisions without proper consultation with the sectors involved."
Under the omnibus guidelines on community quarantine released on Friday, religious gatherings in areas under MECQ would be limited to not more than five persons.
Religious activities in areas under GCQ allow only a maximum of 10 participants.
Mass gatherings in areas under the enhanced community quarantine are still prohibited.