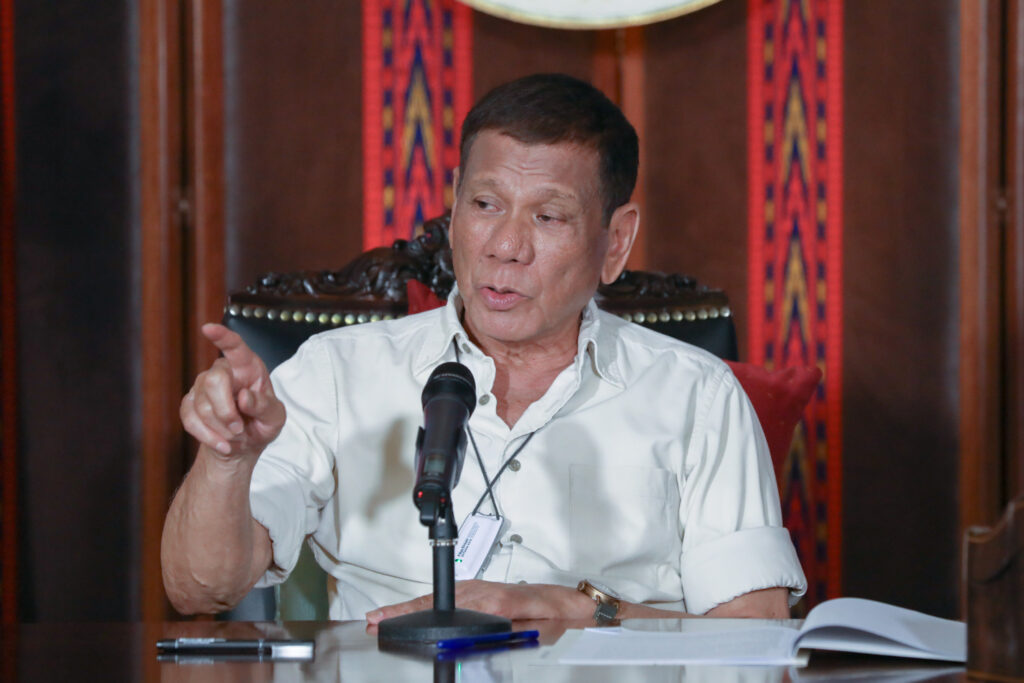 President Rodrigo Duterte once again rejected insinuations that he wants to extend his term in office beyond 2022.
In his speech for the inauguration of the Metro Manila Skyway Stage 3 Project in Quezon City, Duterte assured the public that he would step down as president once his term comes to and end.
"Akala nila, may term extension. My God, maski ibigay mo sa akin on a silver platter, maski ibigay mo sa akin, libre, another 10 years, sabihin ko sa'yo, 'P***** i** mo, iyo na lang iyan, tapos na ako,'" he said.
The chief executive's pronouncement came in light of the controversial constitutional amendments being pushed by Congress, as some Filipinos point out that they have the chance to extend the terms of incumbent officials, including lawmakers and the President.
Presidential Spokesperson Harry Roque has earlier dismissed these as "rumors," echoing Duterte's assurance that he would step down when a new president is sworn in.
Senate President Vicente Sotto III on Jan. 8 also clarified that Duterte has no plan to extend rule beyond 2022 and merely seeks amendment to the party-list system to address the problem of insurgency in the country.